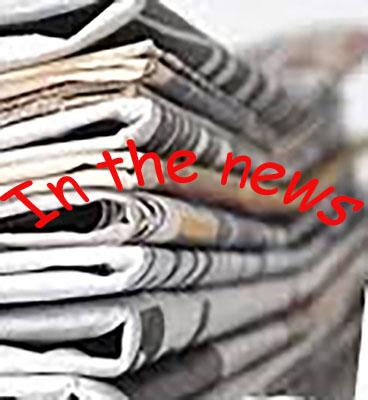 The paper by Dr. Christina Cheung a post-doctoral researcher from AMGC and BBLab made the headline in the South China Morning Post.
The paper recently published in The Journal of Island and Coastal Archaeology used stable isotopes of carbon and nitrogen to demonstrate that neolitic Hongkongers really loved seafood; they very much relied on it for their diet, much more than on farming. The study analysed 13 skeletons from Ma Wan Island in Hong Kong. Such reliance on seafood is quite unusual even among coastal populations, which most commonly have a much higher proportion of their diet coming from land. 
Read the South China Morning Post news here
Read the original paper here, see author profile here Dr. Christina Cheung
Figure below shows how diets from Neolithic, Tang Dynasty and modern humans (circles) compares in C isotopic signature with early inhabitants of Hong Kong (yellow diamonds), which display values much closer to those of marine organisms.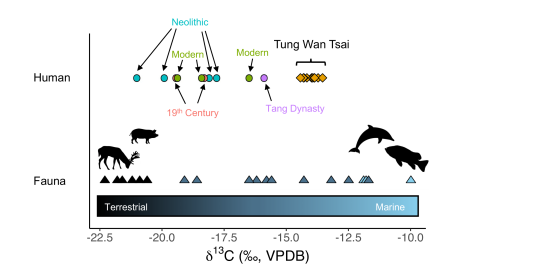 Aberdeen fish market in Hong Kong shows that love for seafood remains strong