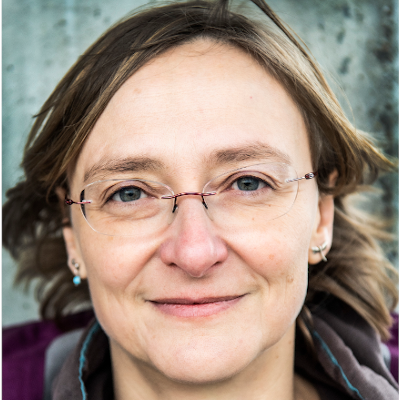 Biography
PROJECTS:
Elements (N, P, C and metals) in anthropogenic ecosystems – where do they come from? Where do they go? Where, when, how and by whom are they transformed? How did they change over the past decades?
SUBLIMUS (2019-2022) - Becoming modern green urban alchemists: Gold and silver mining from Brussels urban sewage.
OSIRIS (2015-2019) - Tracing Metropolitan Brussels water routes.
GESZ (2009-2014) – Towards the good ecological status of river Zenne.
RESEARCH SUMMARY:
The general objective of my research projects is to understand and quantify the cycling of elements in various ecosystems disturbed by human activities.
Applications are wide going from searching answers to fundamental questions, like how do nutrient cycles (N and P) control the productivity of aquatic systems like lakes, rivers or estuaries? To more applied considerations like: how do precious metals like gold end-up in sewer systems, what controls its distribution and what are possible ways of recovering this precious resource from waste?
Current running project SUBLIMUS' general objective is to develop an efficient, integrated, low-cost, and green procedure/methodology to harvest the substantial quantities of gold and silver (and other associated precious metals) present in urban wastewater and wastewater treatment plant (WWTP) residues, such as sludges. To fulfil these efficiency, environmental and economical requirements, 3 major steps towards PM extraction procedures are considered: (1) Characterize the potential PM reservoirs for their recovery all along the wastewater treatment line, (2) Select and/or develop leaching procedures to recover the metals from the selected reservoirs, and (3) Select and develop green selective metal ion separation procedures from the extraction solution for Au, Ag, Pt and Pd.
FIELD SITES:
Interesting places vary a lot according to project and include Tanganyka Lake (Burundi), the Seine catchment, river and estuary (France), the Scheldt estuary (Belgium and the Netherlands) and Belgian coastal zone, the North Sea, the Zenne river and catchment (Belgium), and the sewers and wastewater treatment plants of Brussels and elsewhere.
EDUCATION:
PhD Bioengineering Science – 1998 – Université Libre de Bruxelles
M Bioengineering Science - 1993 – University Libre de Bruxelles
Bachelor Bioengineering Science – 1990 - Université Libre de Bruxelles
KEYWORDS:
Carbon, nitrogen, phosphorus, metals, gold, silver, platina, sewers, urban rivers, Scheldt estuary, isotopic tracers, continuous segmented flow auto analyzer (QuAAtro), IRMS, ICPMS.
AFFILIATIONS:
Location
F8.53
Vrije Universiteit Brussel
Pleinlaan 2
1050 Brussels
Belgium