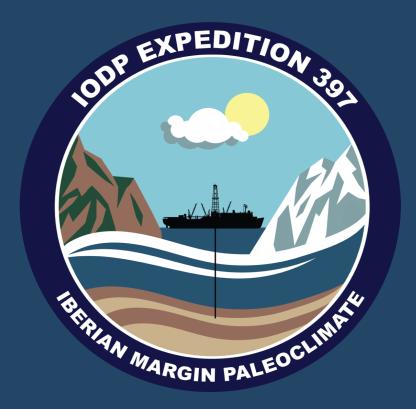 From October 11 to today Dr. Marion Peral was a scientist on the Joides Resolution IODP Exp 397. 
She is now returning to Tarragona (Spain) after ± 2 month at sea drilling the ocean floor offshore the Iberian margin in the South of Portugal. Marion participated to IODP Exp. 397 that recovered over 6 km of cores for detailed paleoclimate reconstructions of the North Atlantic Ocean at high resolution, going back to the Pliocene. Marion will measure stable isotopes, including clumped and trace elements to better understand the Mid Pleistocene Transition. 
Marion is currently an FWO post-doctoral fellow with AMGC, currently working on a joint project with Université de Bordeaux.
Check out the expedition photo gallery here and the expedition details and goals is to be found here.
All AMGC looks forward to welcoming Marion back to Brussels.