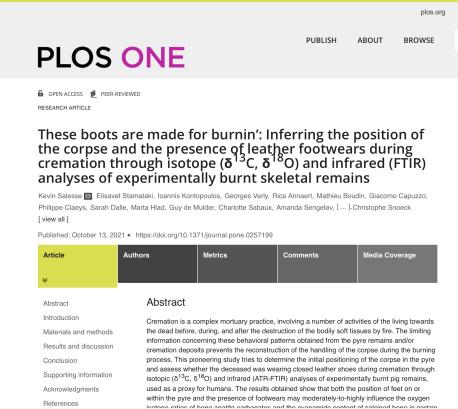 Dr. Kevin Salesse from AMGC & BBLab experimentally cremated pigs remains and then used stable isotopes of C and O together with Fourier Transform Infra-Red Spectroscopy (FTIR) to determine the position of a body on the pyre and the presence of footwears, in order to document ancient cremation practice.
Read the paper here in open access. 
Dr. Kevin Salesse recently accepted a permanent Assistant Professor position in the Department of Anthropology at Masaryk University, Brno, Czechia. He starts on Jan. 1st 2022. (Website). Good luck Kevin with the new job Kevin.