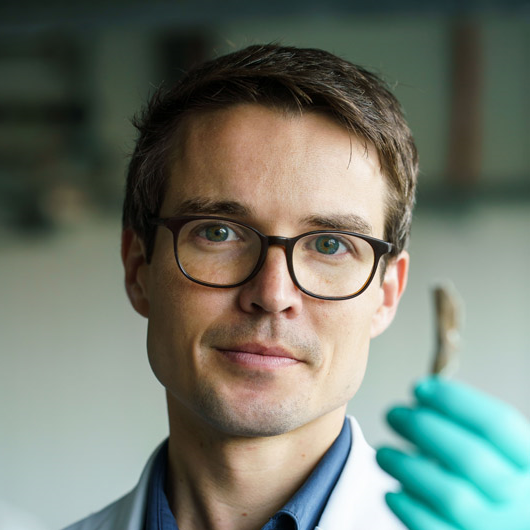 Prof. Dr. Ir. Christophe Snoeck
Research professor, head BBLab group, Pi ERC Lumiere
Biography
RESEARCH TOPIC:
How much information can we extract from the structure, elemental and isotope composition of archaeological and palaeontological bone and tooth bioapatite?
It is crucial to understand the lives of past animal and human populations, including diet, mobility, landscape use and environmental conditions. To do this I use clues preserved in ancient bones and teeth in the form of isotopic and elemental signatures.
FIELD SITES:
I am working on archaeological human cremated bone fragments from a wide range of sites across Europe, including Stonehenge. I also work on wooden artefacts from Trinidad and Florida. Finally, I have the opportunity to study the famous Belgian Iguanodon Collection.
EDUCATION:
DPhil 2015 (PhD) in Archaeological Science, Merton College, University of Oxford, UK
MSc 2011 in Archaeological Science, Merton College, University of Oxford, UK
MSc 2010 in Chemical and Materials Engineering, Université Libre de Bruxelles, Belgium
KEYWORDS:
FTIR, IRMS, ICP-MS and MC-ICP-MS
Location
Room F8.55
Vrije Universiteit Brussel
Pleinlaan 2
1050 Brussels
Belgium