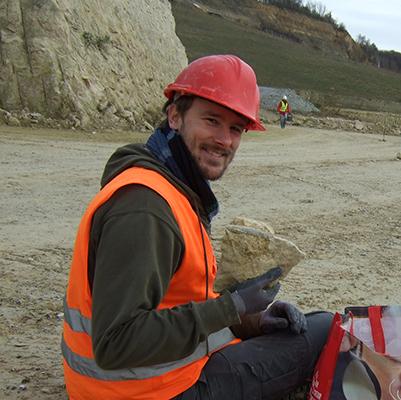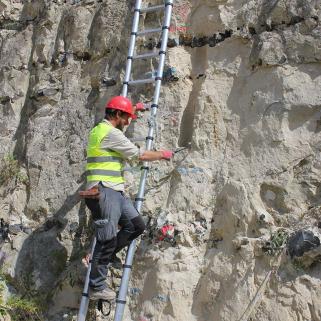 Prof. Dr. Johan Vellekoop
Research Professor RBINS & KULeuven
Former teammembers
Visiting & international researchers
Biography
Dr. Johan Vellekoop is a research Professor at the Royal Belgian Institute of Natural Sciences and the KULeuven Dept. of Geology. 
He was a post-doc with AMGC for many years (2017 - 2021 - FWO fellow), and still uses the isotope facilities for joint projects. 
Bio and research topics:
Dr. Johan Vellekoop, former postdoctoral researcher at AMGC (VUB) and KU Leuven, studied Earth Sciences at Utrecht University in the Netherlands. After graduating in 2010, he started a PhD at the same university, on the environmental consequences of the Cretaceous-Paleogene boundary impact. He defended his PhD dissertation, entitled "Bolide impact and long- and short term environmental change across the Cretaceous Paleogene boundary" in January 2015. His PhD research resulted in several papers in high-ranking journals such as PNAS and Geology on the global impact winter following the Chicxulub impact.
Following his PhD, Johan did postdocs at KU Leuven (2015-2017) and at AMGC (2017-2021), on the biological and climatological changes at the last million years of the Cretaceous, and on the dinoflagellate cyst record from IODP site 364 (Chicxulub core), respectively. In 2017, he acquired a FWO postdoctoral research grant ("Recovery at Ground Zero, a unique biological record from inside the Chicxulub impact crater" – Grant 12Z6618N), to study the biological recovery following the K-Pg boundary catastrophe. In 2018, Johan started up the "Maastrichtian Geoheritage Project", a collaboration between researchers from KU Leuven, VUB, the University of Maastricht and the Natural History Museum of Maastricht, with the goal to preserve the geological heritage of the original type-locality of the Maastrichtian in the Netherlands and Belgium.
Johan has a passion for science communication, in particular on the subjects of paleontology and paleobiology. He is a board member of the Paleobiologische Kring van Nederland & Vlaanderen (Paleobiological Circle of the Netherlands and Flanders), chairman of the Paleontica Foundation and coordinator of PaleoTime-NL.
EDUCATION:
PhD - 2015 – Utrecht University, NL
MSc - 2010 – Utrecht University, NL
BSc - 2008 – Utrecht University, NL