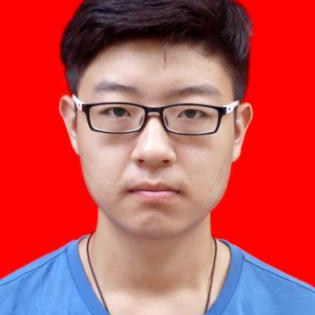 Wang Jianpeng
PhD student funded by China Scholarship Council (CSC)
Biography
PROJECT TITLE:
Physicochemical Analysis on micrometeorites collected in the East Antarctic to better constrain the nature of the extraterrestrial (ET) flux to the Earth and to learn about the early evolution of the Solar System.
RESEARCH SUMMARY:
The polar regions represent one of the last frontiers in scientific exploration with an incredible potential to learn about the origin of the Solar System. Antarctic is known as an accessible reservoir of ET matter that can be used to complement the scientific material and data from sample-return missions to asteroids, comets, moons and planets (e.g., NASA Stardust, JAXA Hayabusa2, CNSA Chang'e-5). Meanwhile, micrometeorites are samples of a variety of dust-producing bodies in the Solar System, most notably primitive asteroids and comets, which characteristics shed light on the very first stages in the evolution of the protoplanetary disk. The systematic study on the micrometeorite samples collected in the East of the Sør Rondane Mountains under the Belgian Antarctic Expeditions led by Prof. Steven has been instrumental to improve and refine our understanding of the evolution of the protoplanetary disk, the formation and differentiation of planets, and transformation of the Earth into a habitable planet. This knowledge of the physical and compositional properties of micrometeorites will also provide constraints to substantially extend the current extraterrestrial (ET) flux delivered to the Earth and to model the source regions and dynamic evolution of the cosmic dust complex in near-Earth space, as well as to assess the potential hazard of dust in the vicinity of the Earth to space activities.
KEYWORDS:
Micrometeorites; East Antarctic; Extraterrestrial Flux.
EDUCATION:
Sept. 2020 - Now: Straight-to-PhD, VUB and Institute of Geology and Geophysics, Chinese
Academy of Sciences (IGG.CAS), Beijing, China.
Sept. 2016 - Jun. 2020: Bachelor Degree, University of South China (USC), Henan, China.
SUPERVISORS:
Prof. Dr. Steven Goderis
Prof. Dr. Philippe Claeys
Location
F8.63 - AMGC
Vrije Universiteit Brussel
Pleinlaan 2
1050 Brussels
Belgium