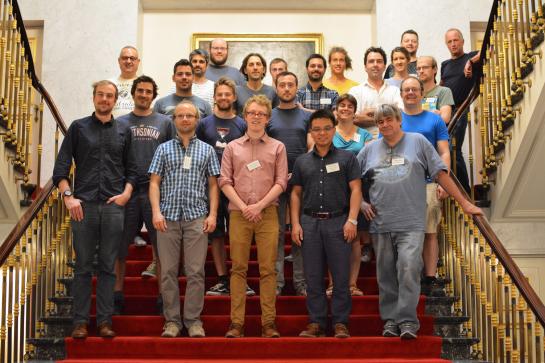 AMGC ORGANIZES THE CYCLOSTRATIGRAPHY INTERCOMPARISON PROJECT 2018 WORKSHOP IN BRUSSELS
From July 30 till August 01, 2018 the AMGC research group will organize the Cyclostratigraphy Intercomparison Project 2018 Workshop in the 'Paleis de Academiën" in Brussels.
The main goal of this 3-day workshop is to test reproducibility, standardization of results and uncertainties in the field of cyclostratigraphy by studying three case studies in detail. This implies the analysis of 3 artificial geological records by (20-30) individual researchers.
All participants are free to determine their method of choice; however, a handful of criterions will be required as an outcome must be comparable. The different results will be compared and even more importantly, their pathways and resulting (in)accuracy will be discussed.