ROCHECHOUART, 1ST INTERNATIONAL IMPACT MEETING
Very strong presence of AMGC at the 2022 CIRIR 1er Congrès-Festival International from 29 June to 02 July 2022 at the Rochechouart crater in France. 
With abstracts and talk from PhD students Juliette Faucher, Thomas Déhais and Pim Kaskes. All 3 also received travel support from the organzing committee. 
Juliette describing her results on Rochechouart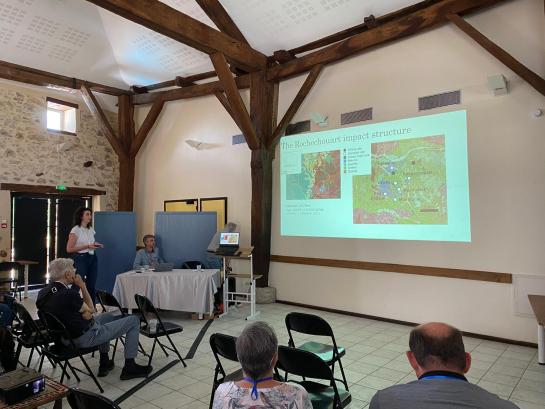 ---
Thomas talking about is isotope geochemistry work on the crater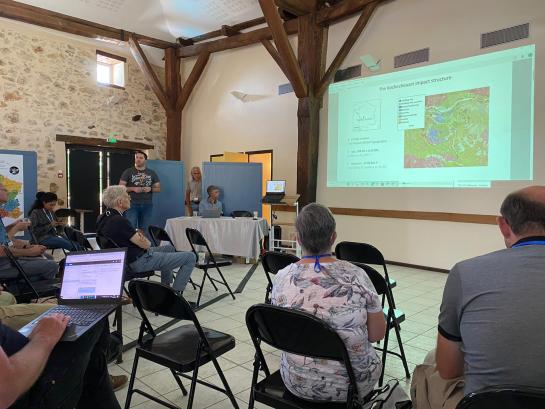 ---
Pim explaining the emplacement of the Chicxulub suevite unit.